Pavel Nepala as a speaker at The Central and Eastern European Forum 2017
More than 1,300 representatives of major banks, insurance companies, brokerage firms and other financial institutions in Central and Eastern Europe met at this two-​day conference organized by Euromoney in Vienna, Austria.
During ten networking conference panels were discussed crucial regional economy topics by over 80 selected speaker.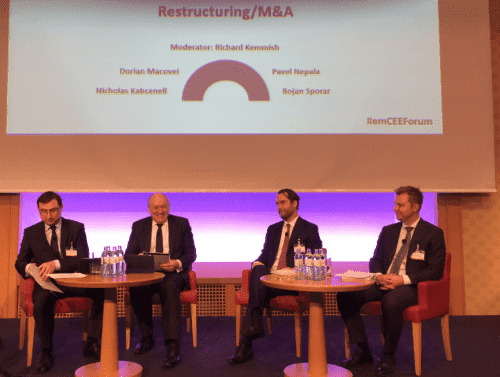 RENOMIA was representing by managing partner Pavel Nepala who was one of the panel speakers at Restructuring /​ M&A panel debate, board advisor Jeffrey D. Manners and specialist insurance M&A Hana Pavelková.
"In the last two years we have seen a growing trend of insurance mergers and acquisitions (M&A) in Central and Eastern Europe. We help our clients, who are active in cross-​border acquisitions, to manage their risk premiums performing due diligence and appropriate representations and Warranties & Indemnities insurance (W&I)," said Pavel Nepala.